Por octava ocasión llega a la ciudad uno de los encuentros de documental más consolidados en el país: el Festival Internacional de Cine Documental DocsDF, que iniuguró sus actividades en el Teatro de la Ciudad con la función de Dheeraj Akolkar, película que celebra el 150 aniversario del nacimiento del pintor noruego Edvard Munch: Let the scream be heard.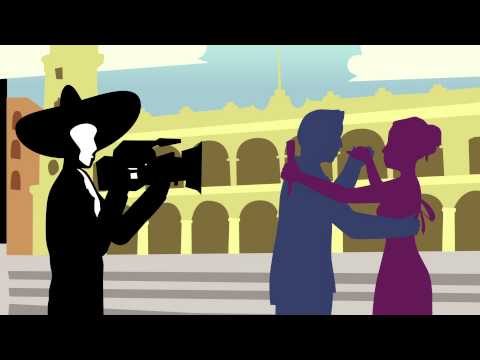 Esta edición se llevará a cabo del 24 de octubre al 3 de noviembre y se proyectarán más de 150 documentales de 60 países, entre los que serán expuestos Un gran desorden bajo el cielo, La gente del río, Elena, La eterna noche de las 12 lunas, La rosa y el diablo, Cautivadas y Luz en el encierro. Además de siete secciones competitivas y cinco ciclos ciclos temáticos, uno de ellos co-programado con el Sundance Institute.
Las sedes de DocsDF son Cinemex Plaza Insurgentes, Cinemex Reforma, Cine Lido, la sala Carlos Monsiváis del Centro Cultural Universitario, el Cine Tonalá, la Casa del Cine Mx, la Cineteca Nacional, el Museo Nacional de Arte, el Instituto Goethe, la Casa del Lago Juan José Arreola y la Universidad del Claustro de Sor Juana. También habrá funciones al aire libre en las famosas jaimas que encontrarás en el Parque México, Parque España y Ciudad Universitaria.
Ciclos:
Noruega, país invitado: Cada año, DocsDF ofrece un acercamiento a las historias de su país invitado.
Hecho en México: Talento mexicano, estos documentales ponen el nombre de México en alto.
Suena mi pueblo: El género documental se basa en la realidad y la realidad no existe sin música.
Resistencia: Explora la violación y lucha de los derechos humanos en distintas partes del mundo.
Mujeres a cuadro: Vivencias femeninas. Documentales con otra perspectiva.
Un, docs, tres por mí: Historias para niños y sobre niños.
Cine entre culturas: Cine etnográfico, documental en estado puro.
Pueden consultar la programación completa en el sitio oficial de DocsDF.
Related Posts
« Bicycle Film Festival México 2013 Showroom American Eagle: Holiday Collection 2013/2014 »